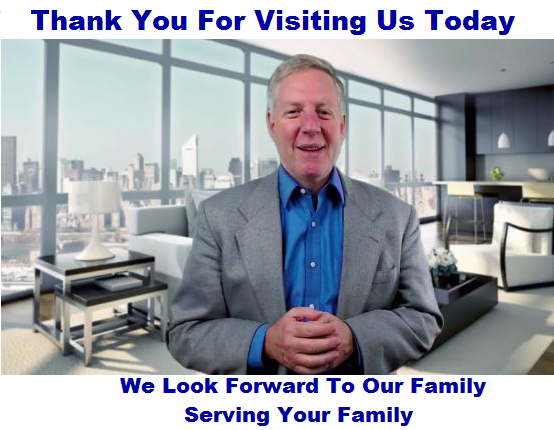 Why Choose Irvine Plumber Champions?
Full Service Plumber Repairs:

 Our plumbers provide 24/7  Full Service Plumber Irvine Repair & Services that you can count on.
24 Hours – 7 Days: So we understand that time is of the essence thus our plumbers are available 24 hours a day, 7 days a week. We work weekends and holidays so you can avail of our services at no extra charge.
100% Customer Satisfaction: We are committed to providing you 100% satisfaction
Fixed in 1 Visit to you: We have all of the parts stocked on our plumbing vans and trucks so we won't have to come back for another trip to your house.
Honest, Fair Rates: Our plumbers charge the lowest rates and will provide you with a free in-home estimate about the work that is needed before starting.
No job too big or small: No problem is too big or too small for our expert plumbers to handle so do not hesitate to come to us.
We charge by the job and not the hour, you can count on receiving efficient and immediate service from our experienced plumbers.
No Extra charge for nights or weekends
Your Continued Faith In Us is our #1 Goal
By choosing Irvine Plumber Champions, you will receive professional, cost-effective plumbing services that are available round the clock. Whether you have a faucet malfunction, a pipe leak or any other plumbing issue. Our plumbers will analyze the problem and tackle the cause of the clogging or malfunction. To prevent it from recurring. We always adhere to the highest standards.  So you can place your full faith in us and expect services that are one-of-a-kind. The best part, we charge by the job and not the hour so efficiency is guaranteed.
For professional Plumber Irvine services that will help get you out of a tight scrap, do not hesitate.  Contact Irvine Plumber Champions at (949) 777-6507. With more than 3 decades of experience on the job, the solution to all your Plumber Irvine problems is now just a phone call away. We support Irvine High School.
Need a Reliable Plumber in Irvine?
Looking for a reliable Plumber Irvine? For quick yet superlative solutions to your plumbing problems, Irvine Plumber Champions is the place for you. Whether you need us to install pipes or repair leaking bathroom faucets, or just need plumbing or drain cleaning service in Irvine. We provide Plumber Irvine services that are one of a kind and that extend to residential as well as commercial establishments. So if the plumbing at home or in your workplace is not working like it should.  Just give us a call and we will be there to attend to your Plumber Irvine woes within the hour day or night. 
Honest Good Old Fashion Plumbing for over 3 decades
Having over three decades of experience in the plumbing industry.  There is no doubt that we can solve any plumbing issue that you throw our way. We value customer satisfaction and thus are always working to provide prompt and efficient services day or night. This is why, no matter when trouble strikes, count on Irvine Plumber Champions to come to your aid. We are a plumbing company that can deliver cost effective repair, skill, dedication and expertise in all plumbing-related issues.

What Does Irvine Plumber Champions Have To Offer?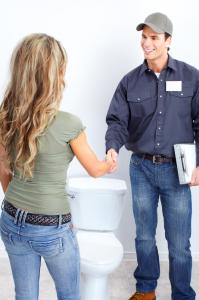 At Irvine Plumber Champions, our courteous and uniformed plumbers adhere to the necessary CA state regulations and california building codes while engaging in Plumber Irvine work. We can assure you that our services are par excellence and always in accordance with the standards that govern the industry.
Fast, Fair & Friendly
Getting your plumbing needs attended to in Irvine will no longer be a burden as we have trained and certified plumbers who know their way around the job. We know what we do and we are good at it. So irrespective of what job needs our attention, whether it is a leaky faucet. A broken sewer line or even pipe installations. You can bet that we will handle it for you and have it done in as little time as possible. Apart from residential plumbing. We provide full commercial plumbing services to small and large businesses alike. Rest assured that all your commercial plumbing problems can and will, be met right here.
A Full Service Company Giving Full Service Plumber Irvine Repairs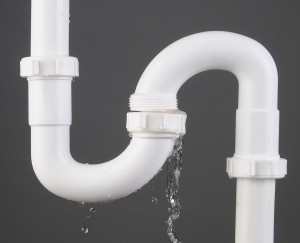 When something goes wrong with the plumbing in your home, it is normal to try your hand at it. However, you may not always be able to resolve the problem. If you need a certain part to fix the problem, you can get in touch with us and avail of our top quality replacement parts. However, if your efforts at fixing the problem are in vain, you can always call us to handle the job.
So, what do you guys do? Here is a list of some of our major plumber repairs & services:

Earthquake Valve Replacement and Installation. 
Having an earthquake valve in your home is a safety measure one should always take. Installed with motion sensors, these valves automatically shut down when it experience movement that accompanies the earthquake and thus significantly reduces the damage. More could occur due to gas leaks or damaged service lines in times of earthquakes. Always make sure your earthquake valves are installed by qualified plumbers who are experts at the this type of job. If you do not possess much knowledge about earthquake valves. Our friendly plumbers will be happy to help you pick between the natural gas valves.  Most people make use of and the business gas meter setup which is seen as an alternative.

Gas Line Repairs and Installation
If you want to put in a new gas line for your outdoor fireplace or for your tank less water heater installation, you can call us to get it done for you.
Our plumbers are experts at gas line plumbing so we can guarantee that we will handle the situation with care. We also provide gas line inspections and maintenance to ensure there is no leak anywhere as this could turn hazardous.
Toilet Repair Irvine 
Having over 35 years of plumbing up our sleeves.  We assure you that we can handle your toilet repairs, irrespective of what they are. Whether your toilet flush needs to be replaced or you are stuck with a running toilet that is messing up the bathroom.  Just give us a call and we will resolve the situation for you.  Available throughout the day and night, you can contact us at any time and we will be there.

Toilet Clogging
While toilets tend to get clogged frequently, a severe clog may not be all that easy to handle. Sometimes the plunger just isn't enough to do the job. Our experts keep the required tools always on hand to tackle the situation immediately.  So that your clogged toilets do not cause a mess all over the bathroom.
Kitchen and Bath Repairs
It is terribly depressing how often shower drains or sinks get clogged. However, if you tackle this the moment you notice the signs.  Clogging, you can prevent it from turning into a full-blown clog. However, if you are unable to handle the situation yourself, give us a call and leave the job to us. Irvine Plumber Champions is devoted to solving all your Plumber Irvine woes.  So you can bet that we will handle your bath, kitchen, dishwasher repairs with ease and efficiency.

Video Camera Sewer Inspection and Drain Cleaning Services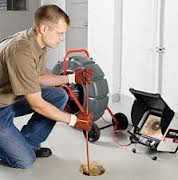 Cleaning of Drains and Sewers – Drains tend to get clogged more often than one likes to hear. The hassle of unclogging them and cleaning the mess up is something that most people would prefer avoiding. By availing of our video camera sewer inspection and drain cleaning services, you can clear stubborn unclogged drains that may be blocked by tree roots or broken clay pipes etc. Whether it is your main line, shower drains or your tub drains, it does not matter. We will clear your drain pipes in just a matter of minutes and show you on the video camera what the problem was. 
Drain Cleaning Services for Clogged Drains
The moment you notice you have a clogged drain, call us. Perhaps water is backing out of your sink drain or hear a gurgling sound. Our fast clogged drain cleaning service can attend to the clogged drain before it overflows completely and destroys your home or flooring. We will diagnose the cause of the clog, unclog it and provide you with instructions to prevent it from occurring again. Our emergency drain cleaning services can be availed of, at any time of day, any day of the week.
While overflowing drains may not be hazardous to health, sewer trouble certainly is. If your sewer lines have not been cleared for a long time, there is a risk of hazardous sewer fumes escaping. These can have adverse consequences on one's health. This is why you should make sure you call us. Here at Irvine Plumber Champions, before this possibility arises. While other plumbers may deal with the situation by simply plugging the leak.  When you have the experts on the job.  You can get a proper solution to the problem. We tackle problems at the ground level thereby reducing the possibility of it surfacing anytime soon.
Damaged Main Line Sewer Repairs
If your main line sewer lines are cracked or damaged, it is best to get them checked before.  They bubble into a major problem that leaves your home flooded. If your place has iron pipes, they will start to corrode with time and will need attention. There is no pipe that can assure you long life service. With time, they will break, crack or collapse but by giving us a call. We will fix your main line sewer line before major leakage ensues.
Irvine Plumber Champions will get your main line sewer system functioning properly once more. Once we have fixed your pipes. We will line them from the inside out in order to reduce the possibility of pipe cracks. We also offer preventive maintenance services that will ensure that your pipes are in good shape all through the year.
Re-piping Sewer and Water Lines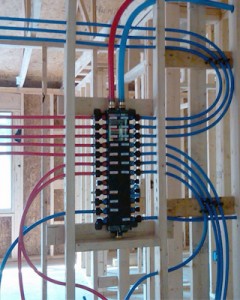 You shouldn't wait for a major pipe break to remind you to go in for pipe repairs. Instead, the moment you notice small pin-size holes, call in the experts and we will re-pipe your sewer and water lines for you.
Having your sewer line break is probably the most untoward thing that could happen.  By re-piping your sewer lines you can avoid this hassle. We will check all your pipes, make sure they are in good condition and seal them wherever needed. So do not wait for the last minute, come to us and get your pipes checked now before further damage ensues.

Remodeling Plumbing Irvine
Remodeling your plumbing system is certainly not an easy task. If you don't have an expert on the job, you will definitely experience a lot of Plumber Irvine disasters along the way. This is why you should call us to handle the job for you. At Irvine Plumber Champions, we have professional plumbers who know their way around the job.  We get the job done quickly & efficiently. So when you call someone who has been in this line for years, you can be assured of quality remodeling plumbing service like none other.

Water Heater Repair and Replacement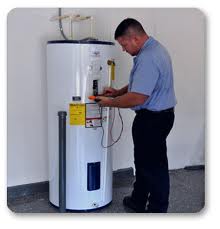 When you come home from a hard day at work and are preparing to indulge yourself in a lovely hot water bath to wash the day's worries away, it would be a terrible blow if your water heater refused to start up. In such a situation, you should avail of our emergency water heater repair services to get your water heater working again. Our plumbers will find the cause of the problem and fix it so that your water heater is back in shape.
However, if your water heater has made the best use of its life, it may serve you well to get it replaced. Our plumbers can help you find a new water heater that guarantees good service. What's more, we will come and install it so that we can save you the time, money and hassle of finding someone else to do it.
Most people use tank less water heaters now due to their energy-saving capacity. If you would like to get yourself a tank less water heater, just give us a call and we will help you pick the right one. However, due to its special venting and additional electric circuits. If something goes wrong, you would need a experienced plumber to tackle the repair work. Fear not because Irvine Plumber Champions are right here in the vicinity and will take over the job and get it resolved with skill and precision.

Commercial Plumbing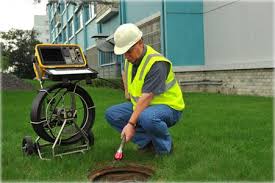 When a commercial plumbing problem occurs in a retail outlet, the mall, industrial building, you need it handled immediately or it could disrupt your business. Luckily for you, Irvine Plumber Champions can handle your commercial plumbing problems.  In Just 60 minutes, our plumber will be dispatched and your plumbing emergency will be resolved THE SAME DAY, so that your business can run smoothly.
Our commercial Plumber Irvine services are available 24/7 and cover commercial repairs and replacement. Also, if you have leaky faucets or clogged toilets or require new plumbing installations, like toilets and sinks, we can get it done for you. We will help you choose a brand you can trust and will take care of the installation too so that you have nothing to worry about. However, to make sure you do not encounter these problems too frequently. You should avail of our commercial plumbing maintenance services. With regular checks, our professional plumbers will ensure that everything is working like it should.

Emergency Plumbers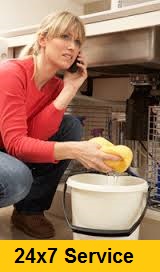 When you face an emergency in the middle of the night. Whether it is a leaky faucet, broken pipe valves or fixtures that need attention, our professional plumber comes to your aid in 60 minutes.
Irvine Plumber Champions is there to provide workmanship and repair services that are a class apart. We provide 24-hour Plumber Irvine services so even if you need to contact us on weekends or evenings, we will be there to tackle the problem. In order to boost customer satisfaction, we try to make ourselves easily available to our customers. This is why our services are available on weekends.  As well as public holidays and nights and you don't have to pay extra to avail of out after hours services.
Our Reach Extends to All of Irvine & South Orange County
If you are in need of a skilled plumber, Irvine Plumber Champions is the name you should call. We stress on providing immediate service.  We provide same day 60 minute service to Irvine, Costa Mesa, Newport Beach, Laguna Hills, Lake Forest, Rancho Santa Margarita, Mission Viejo, Laguna Niguel, Dana Point & even San Clemente. Therefore we guarantee that we will reach your doorstep within the hour. We have a team of experienced plumbers that attend to plumbing calls during the day and night, so when you contact us, we will not take long to arrive. We usually have all the necessary tools on hand.  So we can troubleshoot your problem on the spot and attend to it immediately, if possible.
Irvine Plumber Champions Boasts Experienced and Reliable Plumbers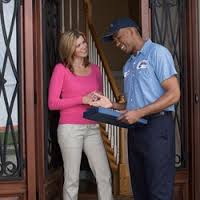 With over 35 years of experience on the job.  You can count on our experienced plumber to handle all your Plumber Irvine issues. After analyzing your problem our plumber will provide you with a free estimate of how much the job will cost. Our plumbers are licensed, bonded, insured and background checked. We are well-trained, uniformed and always wear a smile on our face. Our plumbers' goal is your happiness. You can always come to us with any questions you may have about our services.  Whether you need drain cleaning or plumbing pipes that need to be fixed or installed, we will handle everything for you.