Call Irvine Plumber Champions to Get Your Drain Cleaning Irvine: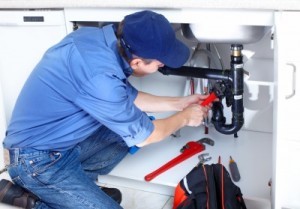 A malfunction drain leads to flooding and a significant amount of water damage. When you encounter such issues. Let our drain cleaning and repair specialists in Irvine take a look at your drainage system. There is a possibility that the trouble could merely be the result of a blocked drain. By getting in touch with us, we can tackle the clogged drain for you and get it working perfectly once more. Our drain cleaning Irvine services are one of a kind and will certainly not let you down. So do not hesitate to contact Irvine Plumber Champions to avail of the best drain cleaning Irvine. We are Local to your city. 100% satisfaction guarantee. If you're not happy, we refund your money and you don't pay! Contact us at Irvine Plumber Champions. For the best service in town!
How Can Our Drain Cleaning Services Help?
When your tubs and sinks refuse to drain as quickly as they once used to. It is simply the issue of you having a clogged drain. Using store-bought drain cleaners will help to some extent but if the clogging is severe, this will not do the job. You will need an expert to tackle the situation for you. Just give us a call and our professional plumbers will come over and find the source of the problem so we can tackle it from the root. Our plumbers are well trained and possess the skill needed to tackle a drain cleaning Irvine job.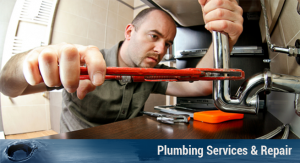 When you give us a call, we will arrive within the hour to survey the situation. Once we find the source of the problem, we will provide you with a free estimate and get to the job only once you give us the signal to go ahead. We will fix the problem that is preventing the drain from flowing out smoothly. Whether it is a hair clog or a grease clog, we will handle the situation without causing any damage to your home plumbing systems.
Drain Cleaning and Repair Irvine
We will certainly clear your clogged drain and your back-ups for you. After we are done with the job, not only will we clean the place up, leaving no trace of a mess behind but we will also instruct you on what measures you can take to prevent the situation from recurring. Or if it does occur, what measures can be taken to tackle it yourself. From grease build-ups in the sink to broken pipes, clogged showers and other plumbing problems that could block your drains.  You can bet that our plumbing Champions are capable of handling the task expertly and efficiently. Epoxy Pipe Lining Services.

Why Choose Our Plumbing Service?
Our 24 hour emergency plumbing services can be availed of at any time of the day, at no additional charge.
With 35 years of experience to guide us along, you can be sure that there is no plumbing problem that we are not equipped to handle.
So when you choose Irvine Plumber Champions, know that you are choosing a drain cleaning and repair Irvine company you can trust. Contact us at (949) 777-6507 for emergency plumbing services that are prompt and reliable.