Irvine Plumber Champions are Here to Cater to Your Plumbing Needs – 24 Hour Plumber Irvine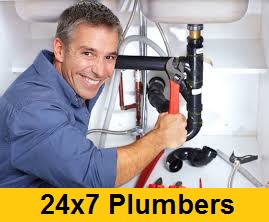 Somehow plumbing problem seems to occur at the worst time of the day. And, this is precisely why we at Irvine Plumber Champions.  We offer customers 24 hour plumber Irvine services that are reliable and efficient. You will also not have to shell out extra cash for calling us after hours to attend to your plumbing woes. So, it doesn't matter what time of the day you find yourself in need of plumbing repairs.  Just give us a call and we will arrive at your location and attend to you. 100% satisfaction guarantee. If you're not happy, we refund your money and you don't pay! We Warranty all our labor, & parts & work.

24 Hour Plumber Irvine
At Irvine Plumber Champions, we realize that plumbing problems can occur at any time of the day or night. Hence people may need help in odd hours too and this is why we provide 24 hour plumbing Irvine services. So if your pipes started to leak in the middle of the night, your bathroom gets clogged.  Or you are stuck with leaking sewer drains, stop worrying just give us a call at (949) 777-6507.
Our emergency services extend to all kinds of plumbing needs. From tackling your plugged toilets to fixing your clogged drains, we handle it all. Our professionals will make sure that your every problem will be sorted with efficiency and skill. We have a team of plumbers who are always on the go to address any and all kinds of plumbing repairs that we are informed about. What's more, we usually make sure our service van has the necessary tools to handle jobs on -site.
Whether you are in need of residential or commercial plumber services.  You can certainly count on our plumbing professionals to rush to your location and provide on-the-spot solutions, if possible, to your plumbing problems. The best part is that we always clean up after ourselves so that there is no mess left behind.
Emergency Residential and Commercial Services
You can come to us the moment a plumbing problem arises. We offer after-hours plumbing repair and installation services as well at no additional charge. Our professional plumbers will restore your home plumbing systems back to their normal functioning.  So that you don't have to disrupt your entire schedule to deal with the issue. Commercial plumbing services, on the other hand, are more urgent. This is why our services are available 24 hours a day, 7 days a week so you can count on us to help you out. After all, if the situation is not attended to immediately, it will certainly not look very good for your establishment.
So no matter what time of the day it is, when you need us, all you have to do is give us a call on (949) 777-6507 and we will be there to attend to you. Nothing is more satisfying than knowing that you have a reliable 24 hour plumbing Irvine  service available to come to your rescue at all times. We have 35 years of experience in this line so you can bet that we will provide emergency as well as non-emergency plumbing services that are par excellence.
So if you are looking for 24 hour plumbers in Irvine who are always just a call away, Irvine Plumber Champions is the place for you.