Irvine Plumber Champions: Effective and Efficient Epoxy Pipe Lining Services Irvine
Once the plumbing system is installed in your home, you will forget about it until you experience a plumbing problem. If you experience frequent leaks or slow drainage, it is prudent to repipe your Irvine home. However, this can be an expensive solution for many homeowners. That is why Irvine Plumber Champions offers a more cost-effective alternative, which is relining the pipes with epoxy resin.
At Irvine Plumber Champions, our technicians will ensure that the affected pipes get relined quickly so that you experience minimal disruption to your daily routine. We have been in this field for several years and this has given us the knowledge and experience to carry out pipe relining quickly and using the right tools and equipment. Once we finish, you will be amazed at the smooth flow of the drains and inlets in your home. Call us today for your Epoxy Pipe Lining Services Irvine. 100% satisfaction guarantee: If you're not happy, we refund your money and you don't pay! We Warranty all our labor, & parts & work.
Why Opt for Pipe Relining?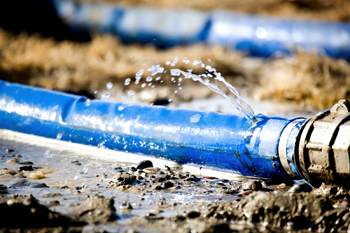 Each time you experience a leak, it does not make financial sense to replace the pipe. It is an expensive option besides being time-consuming and messy. So the best option for infrequent leaks is relining. Remember, relining pipes is a cost-effective alternative to repiping. It also ensures long-lasting results.
Irvine Plumber Champions can reline pipelines without excavating the ground. This expertise ensures there is no digging or mess while our plumbing technicians work. And, for some reason if there is a mess, our technicians will clean up after themselves. So you have no reason to worry.
Plumbing Pipe Epoxy Reline Service
If your home has metal, concrete, plastic, fiberglass or steel pipes, we recommend you using our plumbing pipe epoxy reline service. Pipes like these tend to experience quicker wear and tear and can cause rust to mingle in the water.
Our epoxy relining service ensures these pipes become air- and waterproof so that there are minimal chances of springing a leak.
Before we begin the plumbing pipe epoxy relining process, we need to make sure the pipes are dry and clean. So our plumbing technicians will first flush out the water from the pipes and dry it using state-of-the-art equipment. Thereafter, we clean the pipe, using an abrading agent to remove corrosion and rust. Once this is done and our plumbers are satisfied that the pipe is thoroughly cleaned, the entire internal surface of the pipe is coated with epoxy resin. After the resin dries and sets, we will refix the valves and other pipe fixtures.
If your home has copper pipes, epoxy resin relining is the perfect choice for you. Copper pipes tend to leak due to corrosion and this problem can be fixed quickly and effectively with plumbing pipe epoxy reline service. We will reline the pipe after we remove all traces of silica and sand from inside the copper pipe and it is only after that will be apply epoxy resin that will prevent further corrosion.
Our plumbing pipe epoxy reline service prolongs the life of pipes and ensures you do not have to get stressed about spending money on repiping your home.
In case you are worried about the safety of epoxy resin in the water lines, you can rest assured. Epoxy resin is completely safe and will not contaminate the water in any way whatsoever. You can use the water for drinking, cooking, bathing and washing without worries. The only place where epoxy resin cannot be used is the sewer line.
When Do You Need Epoxy Reline Service?
You will receive several signs that will tell you that it is time to call in the specialists from Irvine Plumber Champions.
When pipes and drains do not function optimally
You notice brown or discolored water coming out of taps and other plumbing fixtures
Your home has copper pipes
You notice infrequent leaks
Why Should We Be Your First Choice?
At Irvine Plumber Champions, we take pride in putting our customers' needs and satisfaction before anything else. Our plumbing pipe epoxy reline service is a great hit among homeowners across Irvine and the surrounding areas.
Irvine Plumber Champions should be your first choice because:
Our customer service is par excellence. We believe in making sure our customers are always happy and satisfied with our work
We offer you valuable tips and suggestions to prolong the life of your plumbing system
Irvine Plumber Champions uses the latest technology, tools and equipment to ensure we do a perfect job every time
We undertake big and small plumbing projects with the same enthusiasm
Our plumbing technicians are licensed, insured and certified. They receive training to use the equipment correctly and also to upgrade their knowledge
We offer emergency plumbing service at affordable costs
Contact Irvine Plumber Champions if you think you need plumbing pipe epoxy reline service. Our plumbing technicians will visit your home to inspect the plumbing system and let you know of the best possible solution. Or, call us to learn more about our plumbing pipe epoxy reline service. Sewer Repair.