Irvine Plumber Champions: State-of-the-art Mainline Sewer Cleaning Irvine
When the main sewer pipeline gets clogged, it will not take time for the waste to backflow, contaminating your home and raking up a stink. If this happens, you will first need to clean the dirt and then decontaminate and sterilize your home – something that is expensive. So if you think you require mainline sewer cleaning, call Irvine Plumber Champions right away. Don't wait as the situation could get out of hand very quickly. We offer the best Mainline Sewer Cleaning Irvine available. Call us today! Live person answering the phone, cheerful and ready to help. We charge by the job, not by the hour. We give honest and upfront pricing with no service fees.
Why You Need Professional Mainline Sewer Cleaning?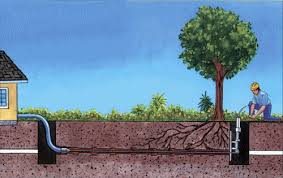 When it comes to every day clogs in the shower or sink, you can do it yourself using drain cleaners and ingenuity. However, when it comes to sewer mainline cleaning, it requires specialization, expertise and knowledge. This is one cleaning activity that you will not be able to do. You require specialists, who have the knowledge, right tools and equipment and safety gear to undertake mainline sewer cleaning. Do not attempt a DIY. It could be dangerous for you and others.
Thankfully, Irvine Plumber Champions has the expertise, experience and the right tools and equipment to carry out job of cleaning your mainline sewer quickly, efficiently and effectively.
When Do You Need Mainline Sewer Cleaning in Irvine?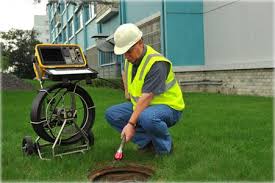 Most homeowners never think about getting their sewer lines cleaned. It is when problems arise that they begin to panic. However, you should get the sewer lines cleaned regularly as they transport waste from your home to the main sewer drains. Even if one line clogs up, it will have a profound effect on the rest of the sewer lines of your home.
If you stay vigilant, you will be able to catch early signs of sewer line issues and get help before it compounds into a bigger problem.
Some of the signs that show you require mainline sewer cleaning include:
Clogged Drains and Toilet: One of the most common signs of mainline sewer clog is backing up of the toilet plumbing. If you notice the water standing stagnant near the drain or percolating from the floor drain of your basement, you need immediate mainline sewer cleaning.
Tree Roots: While trees keep your garden green and provide fruits and shade, their roots can wreak havoc with the drainage system in your home. Roots have a natural inclination to grow towards water, and if you planted trees close to the mainline sewer, the roots will grow toward it. Sooner or later, the roots will penetrate the line, causing blockages and leaks in the mainline sewer. So if you notice gurgling sounds or slow water clearance from drains, you should call Irvine Plumber Champions to conduct video camera inspection to ascertain whether tree roots are the cause of the problem.
How Can We Help?
It is necessary the source of the clog is figured out. Initially, our technicians will use a drain snake or auger to remove the blockage. If this proves to be ineffective, we will use high-resolution video camera to inspect the mainline sewer and figure out the problem.
We are proud to inform you that Irvine Plumber Champions boasts some of the best equipment for mainline sewer cleaning. We have augers of varying lengths and so the length of the drain does not matter to us.
In case the clog in the sewer line is due to tree roots or grease, we will use our effective rooter machine to clean up the drain and restore waste flow. The fast moving blades of the rooter machine can clear out tough debris like roots and grease within no time.
Besides using an auger, we also employ hydro jetting. This high pressure water helps to flush out clogs and blockages quickly and effortlessly. We may have to insert pressurized water a few times to get the desired results. Hydro Jetting.
Why is Irvine Plumber Champions the Best Choice?
Irvine Plumber Champions is a licensed and certified plumbing specialist in Irvine. We have been serving homes and businesses for years with our unique skill set. As professional plumbers, Irvine Plumber Champions is the perfect choice for mainline sewer cleaning. If you are still doubtful, here are some reasons that will convince you.
We have the right tools and equipment to ensure the mainline sewer is cleaned effectively
Our plumbing technicians have been trained to use the equipment efficiently and properly. This ensures the work gets done promptly
Irvine Plumber Champions takes pride in reaching a customer quickly. So we usually reach any location in Irvine or the surrounding areas within an hour of you making the call
Our plumbers will come with all the equipment required to carry out the work there and then so that minimal time is wasted
We guarantee our labor
So if you need professional, efficient and seamless mainline sewer cleaning, Irvine Plumber Champions is the place for you. Call us today to schedule an appointment or learn more about our effective mainline sewer cleaning service.