Irvine Plumber Champions: Pipe Repair Irvine Specialists
Even if you purchase the best quality plumbing pipes, normal wear and tear will take a toll on them. This wear and tear accelerates due to extreme weather conditions. So imagine what would happen if the pipes are manufactured using poor quality raw materials. Pipe repair is part and parcel of home ownership and you should be proactive rather than reactive.
If you notice anything amiss with the plumbing system in your Irvine home, don't wait as the problem can worsen with time. Call Irvine Plumber Champions, the specialist in home and commercial pipe repair, right away. We are renowned for providing exceptional pipe repair Irvine services at affordable prices. We Warranty all our labor, & parts & work.
Irvine Pipe Repair Services You Can Depend On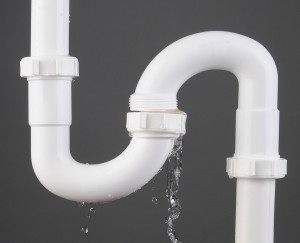 If you notice a minor pipe leak, don't ignore it. The leak will get worse with time, causing major headaches and expenses in the future. Call Irvine Plumber Champions right away so that our professional plumbing technicians can diagnose the cause and take remedial measures.
You can rest assured knowing that we are licensed and certified to undertake pipe repair services in Irvine and the surrounding areas. Our plumbers are qualified and come with a wealth of experience that allows them to precisely diagnose the source of the leak.
Irvine Plumber Champions uses state-of-the-art plumbing video camera inspection to check the state of the pipes, and if required, we suggest you to replace the pipe. However, if the issue is small, we will provide superior quality pipe repair service that will keep the pipes working optimally for years to come.
We take pride in the quality of our work and this gives assurance to our customers that they can trust us. We use best quality materials and our services are affordable. We offer transparent pricing so that you always know what you are paying and why. We do not believe in surprising our customers with hidden costs. Above all, we will work till you are satisfied with our pipe repair services. Repiping Whole House.
Why Choose Irvine Plumber Champions for Pipe Repair?
While well-maintained plumbing pipes last longer, most people do not invest time, effort and money in maintaining them. As a result, pipes tend to develop problems sooner than anticipated. But you needn't worry as you can always rely on Irvine Plumber Champions to offer you quality pipe repair in Irvine.
Our customers love our pipe repair service because:
We are available 24/7 to handle all types of plumbing emergencies, including pipe repair
Our plumbing technicians will be at your doorsteps within an hour of scheduling the appointment. We are also available after working hours for customers who are working or busy with something else
We boast cutting-edge equipment and employ the latest plumbing technologies to ensure prompt, effective and efficient plumbing pipe repair service in Irvine
Our plumbers are certified and licensed, and come with decades of experience
Irvine Plumber Champions takes customer satisfaction very seriously and we will ensure you are completely happy and satisfied with our services
We use high-quality materials and offer you our in-house guarantee on the labor and manufacturer's guarantee on the pipes and other plumbing fixtures
When plumbing issues strike your home, call us right away. Irvine Plumber Champions offers the best pipe repair service in town. Once you use our services, you will realize why our customers trust and rely on us.