Irvine Plumber Champions: The Best Pipe Replacement Irvine Service
Plumbing problems are part and parcel of owning a home. Clogged drains are common in homes and usually this issue can be resolved easily. However, when it comes to leaking and broken pipes, it is a different ball game altogether. Under such circumstances you require a specialist pipe repair and replacement service. The service can minimize damage to your home and valuable assets. However, it is imperative that you choose a reliable pipe replacement Irvine service. Contact us today! 100% satisfaction guarantee: If you're not happy, we refund your money and you don't pay! Free Service Call – No Obligation!
With Irvine Plumber Champions, you can rest assured knowing that you have the best plumbing specialist working to repair and replace broken pipes in your home. We take pride in our decades of experience that has equipped us with knowledge and expertise to carry out seamless sewer line pipe replacement Irvine and the surrounding areas.
Do You Require Pipe Repair and Replacement?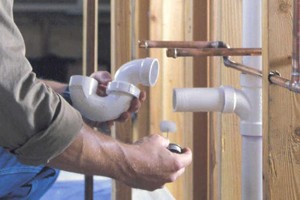 In case you notice dark moisture marks over the sink or you notice seepage but cannot identify the source, you most probably have a burst pipe. However, you may not always be lucky enough to have just obvious signs.
In some homes, a sign of plumbing pipe problem comes with unusual gurgling noises or reduced water pressure from outlets. If you observe these not-so-obvious signs, call Irvine Plumber Champions right away. Our technicians have the knowledge, experience and expertise to identify the problem and then put forth the best possible solution.
Remember temperature fluctuations cause expansion and contraction in pipes, causing them to get damaged. Also, if the pipes don't have proper insulation or they are defective, you will require pipe repair and replacement. More often than not, pipe repair and replacement becomes necessary due to normal wear and tear of plumbing pipes.
Using the Expertise of Irvine Plumber Champions
We are specialist plumbers, who have the ability to diagnose the source of the problem. Using state-of-the-art plumbing diagnostic tools and equipment, including plumbing video camera inspection, our plumbing technicians can find out where your pipes have developed a problem. Based on this, they will suggest the right pipe repair. If the damage is severe, such as old, corroded and broken pipes, it is necessary you opt for pipe replacement.
At Irvine Plumber Champions, we excel in trenchless pipe repair and replacement approaches. This minimizes the damage to your home and yard, saving you money. Once you give the go ahead signal to our plumbers, we will work quick time and efficiently to repair and replace plumbing pipes. Repipe Irvine.
Act Right Away!
If you have leaking or burst pipes, don't wait for the problem to exacerbate. Instead, call Irvine Plumber Champions right away. Plumbing issues like these are not meant to be a DIY project. You require a specialist, who can repair and replace plumbing pipes efficiently and quickly so that your property is preserved without sustaining any damage. We offer the best quality plumbing pipes if you need replacement. So call us today and schedule an appointment. Our plumbing technicians will be at your home within an hour to diagnose and begin the pipe repair and replacement work.