Irvine Plumber Champions: The Specialists in Repipe Irvine
Just like any remodeling project, even remodeling your kitchen and bathroom requires expertise and knowledge. That is why you need professionals to do it, especially when it comes to repiping and overhauling the entire plumbing system. Thankfully, you can always turn to specialists in repiping and remodeling – Irvine Plumber Champions.
It goes without saying that time will take a toll on your Irvine home. Rather than spending time, money and effort in remodeling your whole house, you can just remodel a part and restore the beauty of your home. The best places to choose for remodeling are your bathrooms and kitchen. This move will increase the value of your Irvine home. You can also opt to repipe the plumbing of the entire house, if you like. Call us for Repipe Irvine! We are Local to your city. We match or beat ANY competitors price and coupons and money saving options, and accept ALL competitors coupons. We give honest and upfront pricing with no service fees.
Using Our Specialized Repiping Services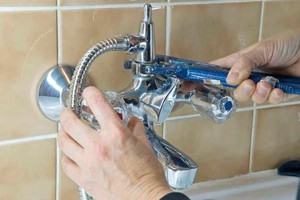 Whether you are looking to remodel your whole home or just the bathroom and kitchen, you will need to repipe certain parts of your home. Our plumbers are experts in repiping and you can rest assured knowing that the work will get done without any issue.
In case the old plumbing pipes have already started affecting the water quality or the pipes have sprung a leak, repiping is a more effective remedial measure than any other available option. At Irvine Plumber Champions, we provide prompt, efficient and cost-effective repiping services in Irvine for a part of your home or the entire house.
You need to look for signs if you are concerned about the health of the plumbing pipes in your home. You know that you need to repipe the plumbing pipes if:
Water pressure reduces
You are suddenly getting inflated water bills
There is a change in the color of the water
There is a weird taste and/or smell in the water
As plumbing pipes wear out, they end up getting corroded inside. This adversely affects the safety and quality of the water. Also, corrosion causes the pipe walls to thin, leading to moisture precipitation on the walls. This can affect the pipes, your health and structural integrity of your home. Hence, it is important you call Irvine Plumber Champions, a professional plumbing repiping company and get the job done immediately. Our plumbers are qualified, experienced and knowledgeable who can deal with these plumbing problems effectively.
Remodeling Your Bathroom
Irvine Plumber Champions is a specialist in remodeling bathrooms. We have undertaken several projects across Irvine and surrounding areas successfully. With the experts from Irvine Plumber Champions, you can rest assured knowing that your bathroom will be remodeled perfectly, just like you envisaged.
Do not learn to adjust with leaky faucets and pipes or outdated plumbing fixtures. You are putting yourself through a lot of inconvenience and also wasting water. Our unique bathroom remodeling services in Irvine will ensure you get model plumbing fixtures that are also water efficient.
We will install the best quality faucets, showerheads, tubs, sinks, toilets and flushes. We will also repipe the internal plumbing system. In fact, our bathroom remodeling services cover every aspect of the plumbing so that you can enjoy an upgrade while increasing the value of your home. Rooter Service.
Remodeling Your Kitchen
Kitchens are the heart of a home. Hence, it is important you have a kitchen that is not just functional, but also aesthetically pleasing. When you opt for kitchen remodeling, there are so many things to take care of – new sinks, plumbing fixtures for the sink and dishwasher, countertops, cabinets and more. Under normal circumstances, you will be handling the procurement of these items. However, when you use the services of Irvine Plumber Champions, you can rest easy that we will manage and handle everything related to the kitchen modeling project.
We will carefully dismantle and dispose the old fixture and install new one. If necessary, we will repipe the kitchen before installing the fixtures. Our plumbing experts will let you know of this when we come to inspect your kitchen. So you never have to worry about hidden costs and surprises. Our specialist plumbers will guide you so that you select fixtures that are economical, functional and pleasing to the eye. We will make sure that every plumbing fixture is in harmony with the existing décor of your kitchen so that once we finish the kitchen remodeling, it comes across like a complete unit.
Just like our bathroom remodeling, our kitchen remodeling services are affordable. You will never burn a hole in your pocket and still have the best quality plumbing fixtures and other kitchen fixtures.
Why Should You Opt for Irvine Plumber Champions?
Irvine Plumber Champions has been repiping and remodeling homes across Irvine and surrounding areas for decades. Our customer testimonials will prove to you that we are one of the best and most affordable plumbers in the region.
If you still have doubts about why you should use Irvine Plumber Champions to repipe or remodel your home, here are some reasons that will convince you:
Customer satisfaction is our motto and philosophy. Hence, you can be certain that our services will meet with your approval. Or else, we will continue striving until you are happy
We have been in this field for several years and believe in providing quality plumbing services at affordable prices. We will never overcharge you or surprise you with hidden costs
Our technical team is licensed and insured and you can expect them to behave extremely professionally. Our brand fosters trust and that go out our way to keep it that way
We make sure our technicians upgrade their knowledge through in-house and off-site training so that they are always aware of the latest developments and progress in the field of plumbing
Irvine Plumber Champions uses state-of-the-art equipment and tools to ensure we diagnose issues accurately and can offer the perfect remedial measures
We offer our customers on-the-spot troubleshooting as our service van comes equipped with the necessary tools and equipment
Irvine Plumber Champions also offers emergency plumbing services. You may call us even after working hours and we will be at your doorstep within an hour at the most
So if you are looking for a plumbing specialist who specializes in repiping and remodeling homes and commercial premises across Irvine and surrounding areas, look no further than Irvine Plumber Champions. Call us today to speak to our professional and courteous support staff who will guide. Alternatively, you can schedule a no-obligation appointment with our plumbers who will let you know the cost of repiping and remodeling your kitchen and bathroom. You will be amazed at our courteous and friendly service that is extremely pocket-friendly.