Residential Home Plumber Irvine.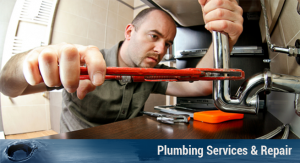 The residential home plumber service Irvine that everybody loves.  Everyone finds plumbing problems an annoyance.  Hence you may need to keep on speed dial the number of our reliable residential home plumber service in Irvine. When you are at home.  You are much more likely to face a range of home plumbing issues that will demand immediate attention. Some of the regular plumbing issues our residential home plumber irvine may run into may include.  Things such as leaky pipes, clogged drains, faucet, sink and toilet repairs, hot water heater repairs and more.
So whenever you face plumbing problems just give Irvine Plumber Champions a call.  Irrespective of what time of the day or night it is. Our team of home plumber Irvine will reach your place within an hour or at a time that is most convenient to you. 100% satisfaction guarantee. If you're not happy, we refund your money and you don't pay! It's that simple.
What Our Residential Home Plumbing Service Has To Offer?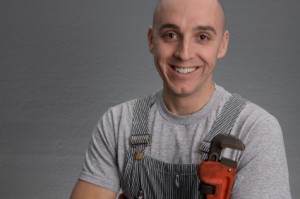 Many a times when you encounter a plumbing problem, you try to tackle it yourself so that you can save yourself the hassle of contacting a plumbing service to do the job for you. However, more often than not, you may not be all too familiar with the task and may end up doing a poor job. In such a situation, you will only serve to incur greater costs in fixing the improper job you have done. Further, a job that is not done properly may cause flooding and water damage to your home. This is why having a residential home plumber service Irvine that you can contact whenever any plumbing repairs need to be done, will save you a whole lot of trouble and money.
Having been in this line since 1981, our home plumbing service is capable of tackling any problem you throw their way. Whether it is simply a drain leak repair, pool installation, sump pump repairs. Or kitchen remodeling that you would like us to take care of.  All you have to do is give us a call and we will handle the entire project.

Why Choose Our Home Plumbing Service in Irvine?
Our professionals have their backgrounds checked, are licensed, bonded and insured.
Our professionals will offer you a free in-home estimate of all that the job would entail. If you are fine with everything our home plumbers put before you, we will begin the job on arrival.
Our professionals are known for providing good customer service, so if you ever have any queries or questions that need to be addressed, our home plumber Irvine are always happy to help.
Our experienced home plumber Irvine also tackle gas line leaks, additions to your current installations and more. So not only will we handle repair work but we will tackle your installation and maintenance needs too.
Our prices are based on the job, not the hour. So even if you need to avail of our after hour services, you will not incur any additional charges for it
We have the lowest prices and guarantee 100% customer satisfaction
We provide mobile plumbing services to the entire Irvine area so by just giving us a call you can expect us to be at your doorstep in a matter of minutes.
Available round the clock, every day of the week, if you are looking for the best residential home plumber service Irvine, this is the place to head to. Call us at (949) 777-6507 and be assured that you will not be disappointed with our services.