Irvine Plumber Champions: Our Rooter Service Irvine Clears Clogged Drains
If your shower and sink drains constantly get clogged, you need our specialized rooter service. Irvine Plumber Champions has been providing its effective and efficient rooter service Irvine to homes across Irvine and the surrounding areas. Call us today! We are Local to your city and Licensed & Insured. 100% satisfaction guarantee: If you're not happy, we refund your money and you don't pay! We match or beat ANY competitors price and coupons and money saving options, and accept ALL competitors coupons. onest & Reliable: We don't sell service that you don't need
Why Rooter Service?
Clogged drains and shower can be a nuisance and frustrating. Usually, clogs occur due to build up of soap, hair, grease and food remnants. However, even tree roots can choke up drains and prevent smooth flow of waste water and solid waste. While you can use store-bought drain cleaners, they will be partially effective and will not remove the root cause of the clogs. So within a few days, you will be back to square one. That is why you need an expert who can fix the problem once and for all. And, rooter service is exactly what you need to remove blockages and clogs from drains and pipes.
We, at Irvine Plumber Champions, assure you that we will make sure your drains get cleaned within no time. This is because we use cutting-edge rooter machine to ensure the cleaning process goes off smoothly and quickly.
Our Unique Rooter Service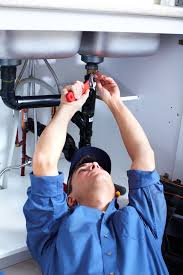 Don't let clogged toilets, sinks and drains wreak havoc in your life. Irvine Plumber Champions' rooter service is exactly what you need. Our rooter service employs state-of-the-art technology to accurately pinpoint clogs and then remove them efficiently and effectively.
We are reliable and trustworthy plumbing service in Irvine and have been helping homeowners and business overcome clogged and blocked drains for decades. Our plumbing technicians will come over with the necessary equipment to evaluate the state of the drains. We use plumbing video camera inspection to find clogs and buildup inside drains and pipes. This makes the identification process quick and effortless.
We initially use hydro jetting to see if the buildup can be flushed out with high pressure water. If this proves to be ineffective, we employ rooter machine to quickly clean out the debris, dirt and other buildup inside the drain. This machine comes with a long, flexible cable that allows us to reach deep inside the pipes and address blockages present in long, winding pipelines.
After the clogs are removed with the help of our rooter machine, we will once again opt for hydro jetting to flush out the pipe lines completely and ensure waste water flows efficiently and unobstructed.
When it comes to kitchen drains, we tend to go straight with the rooter service as grease, food particles, oil and fats can turn into a potent combination causing tough blockages. This is a quicker and more efficient method of handling clogs in this part of a home.
Rest assured knowing that once you call upon Irvine Plumber Champions to address clogs and blockages in pipes, the work will get done within no time. We ensure our rooter service in Irvine is a long-term solution to the clogging woes you are experiencing, rather than offering you temporary solutions. Pipe Repair.
Make Irvine Plumber Champions Your Only Choice
In case you are wondering why you should use our rooter service in Irvine, here are some convincing reasons:
We bring years of experience and knowledge that has allowed us to quickly diagnose a plumbing problem and offer the best possible solution
Irvine Plumber Champions takes customer service seriously and we ensure you are completely satisfied with the work our plumbers do. Otherwise, we will keep striving until you are
Our technicians are licensed, certified and insured. They undergo period training to upgrade their knowledge and skills
Irvine Plumber Champions employs the latest plumbing technologies to get problems resolved in quick time
Don't get frustrated with clogged pipes and drains. Instead, contact Irvine Plumber Champions right away and avail of our superior rooter service. You will not be disappointed.