Irvine Plumbing Champions: State-of-the-art Video Camera Inspection
If you are experiencing unexplained plumbing problems, you will benefit from our plumbing video camera inspection service. We, at Irvine Plumbing Champions, offer state-of-the-art video camera plumbing inspection of pipes and drains to diagnose the root cause of the plumbing problem you are experiencing.
Plumbing Video Camera Inspection: A Service You Can Trust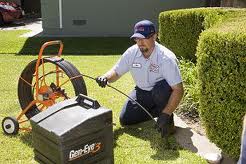 At Irvine Plumbing Champions, we use specialized plumbing video camera inspection to diagnose unseen plumbing problems that can create a nuisance at home or business.
Using high-tech camera, our plumbing technicians can precisely determine the cause of the plumbing issue, and we also believe in suggesting remedial measures.
Benefits of Using Irvine Plumbing Champions for Plumbing Video Camera Inspection
We are highly dedicated and efficient plumbers in Irvine, who believe in customer satisfaction. We realize that when customers call us to figure out what ails the plumbing in their home, they are reposing trust and faith in us. Hence, we make sure we do not break that trust.
Irvine Plumbing Champions go out of their way to not only figure out the plumbing problem, but we also use plumbing video camera inspection as a way to prevent future issues from arising.
You need not worry about our technicians. We are bonded, licensed and insured so that you, our customer, can call upon us without worries or fears.
When Do You Need Plumbing Video Camera Inspection?
There are several situations where you may need initially non-invasive and accurate diagnosis of plumbing issues. Under such circumstances, getting plumbing video camera inspection in Irvine is the best alternative. It is cost efficient and ensures accurate identification of the problem so that you don't spend money unnecessarily.
Situations where you can benefit from plumbing video inspection include:
Retrieval of items: Many times, you may end up losing a valuable or sentimental article, such as a ring or bracelet, in the drain. Instead of feeling upset at the loss, you can call upon Irvine Plumbing Champions to locate and retrieve the item.
Home Inspection: If you intend purchasing a new home, it is prudent to get it inspected. Usually, people rely on home inspectors, but it is a smart decision to involve specialist plumbers. You can rely on our efficient and honest plumbing video camera inspection to get a true picture of the state of the plumbing of the home you intend purchasing.
Remodeling of Kitchen and Bathroom: If you want to remodel or upgrade your kitchen or bathroom, getting a plumbing video camera inspection will allow you to gauge whether the plumbing system will be able to handle the new fixtures and appliances. Remember when you add new fixtures, the waste and flow through your plumbing system will increase. The system should be sturdy enough to withstand the increase.
Inspection of Septic System: If your home is a little aged, you definitely should get the septic system inspected. This will allow you to perform the necessary repairs and maintenance work to keep the system functioning optimally at all times.
If you are looking to make sure you do not have to handle plumbing emergencies in the future or your home is plagued with plumbing issues, call us today to schedule a plumbing video camera inspection. Irvine Plumbing Champions has the necessary technology and skills to identify plumbing problems so that you know you can carry out the necessary repairs or maintenance without causing too much damage to your home.